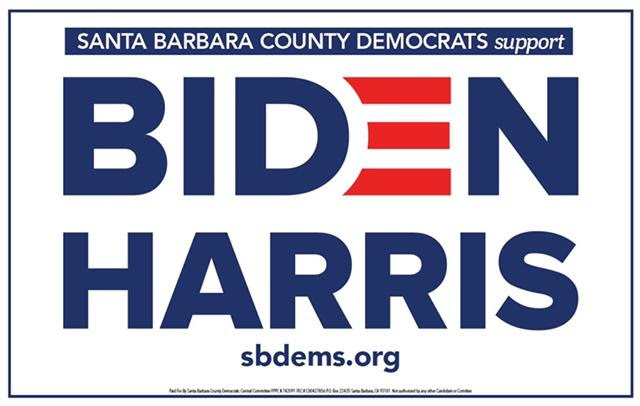 SB Dems Can Show Their Support!
The presidential tickets are set, the conventions are finished, and now it's time for yard signs to come out. To get yours from the Santa Barbara Democratic Party simply go to their secure 
ActBlue page
 and order as many as you'd like for $15 each. Signs may be picked up at 
party HQ at 123 E. Carrillo St. 
on Tuesdays, 3-5 p.m.. or Fridays. between 9 and 11 a.m.