Those of us who know Marian Shapiro like to claim her as our own treasure. The DSC certainly does, but then so do Dem Women and many other progressive organizations in Santa Barbara. In the spring of 1980, though, she was living in Hays, Kansas and traveled as a delegate to the National League of Women Voters conference in Washington D.C.
Marian was abruptly yanked back to her experience there recently when she was contacted by a reporter for NPR, who is putting together a podcast about the Mariel boat lift in which for about 5 months that year over a hundred thousand Cuban refugees had been allowed (in fact encouraged) to leave Cuba and were flooding into Miami. The reporter wanted to know if she was "the Marian Shapiro" who'd asked a question of President Jimmy Carter when he spoke to the group. Of course it was!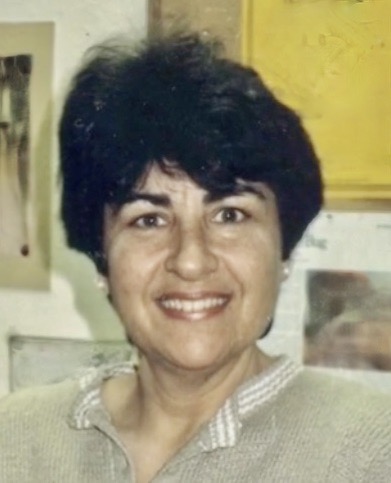 As it is today, immigration and refugees were extremely hot button topics, and the Carter White House had not yet made any public statement on this situation that was starting to look like a crisis. It was not just the numbers, but the make-up of the refugee population. Fidel Castro had released inmates from prisons and mental hospitals along with other groups—pointedly LGBTQ Cubans—encouraged to leave his country. These were not the middle class citizens, humbled celebrities, or entrepreneurs who had been buying their way out and settling into Florida for twenty years.
As Marian tells it, she had eagerly grasped the chance to ask a question of the president when given the opportunity, but had not given much thought to what she'd ask about. She was quickly recruited by the Florida delegation to inquire about Carter's position on the influx of poor Cubans arriving by the thousands each day. She agreed to be a designated presenter, but found herself quite nervous when it was her turn at the microphone, and made small talk with the Secret Service agent stationed at the microphone. When her turn came, she told the president, "I'm Marian Shapiro from Hays, Kansas. The group from Florida has asked me to ask you this question. And Mr President, your aide here tells me I can stop shaking, because you're a really nice guy." 
If you know Marian, you don't need proof of that, but here's an audio recording of the moment and Jimmy Carter's equally ingenuous reply that made the national news that evening: "Well if you're nice to me, I can stop shaking too."
You can hear that the substance of his answer was an expression of compassion and concern for refugees welcomed with "open hearts and open arms"—a stance on immigration that was no doubt more difficult to take for an American president at the time than it is now. And Marian Shapiro, the daughter of refugee parents and grandparents, was there as a witness to progress.
Anyone interested in details of Marian's encounter with the Mariel boat lift story or who would like to hear her recording of songs she was performing around that time can email her at marianshapiro@gmail.com