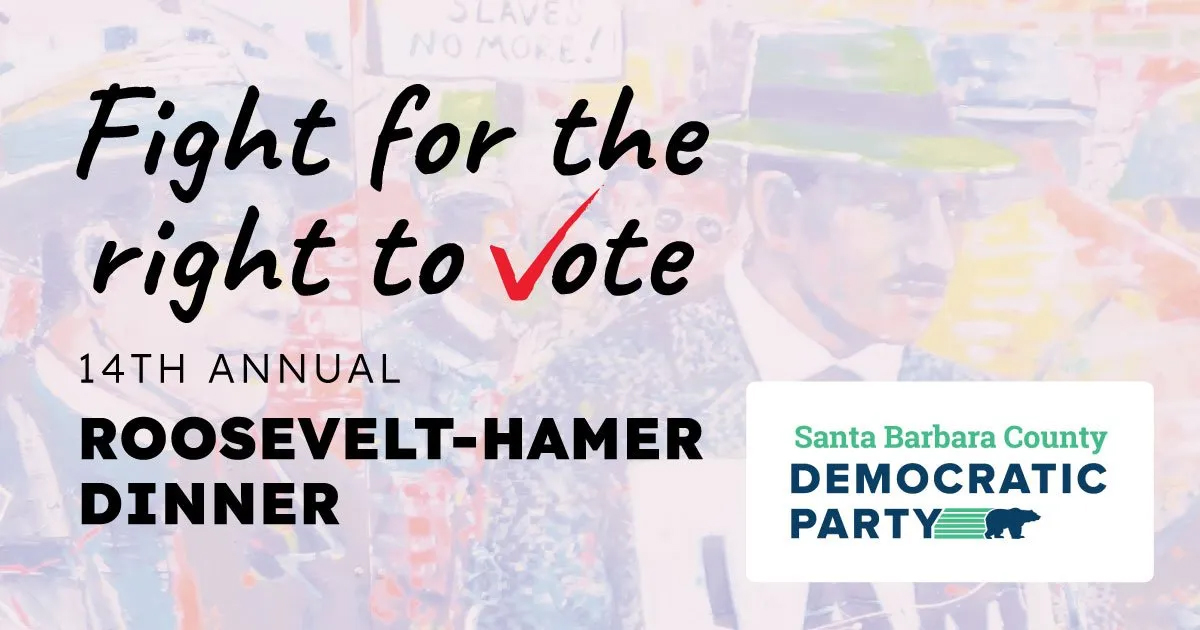 The Santa Barbara County Democratic Party invites you to
Fight for the right to vote: 14th Annual Roosevelt-Hamer Dinner
Saturday, June 25th
5:00 PM – 7:00 PM
Santa Barbara City College Campus Patio
The Roosevelt-Hamer Dinner is the main annual benefit event of the Santa Barbara County Democratic Party. Party supporters, activists, and contributors will gather together to honor awardees, celebrate our successes, and rally for the future.
Featuring California Secretary of State Dr. Shirley Weber
Dr. Weber made history last year when she became the first Black person to serve as Secretary of State. Through 20+ years of public service, she has led the fight to defend and expand civil and voting rights.
Celebrating our 2022 Honorees
Democratic Future Award
Christian Alonso
Selma Rubin Leadership Award
Sally Hearon
Chris Lanier Solidarity Award
Madi's Treasure Box
Democratic Values Award
Luz Reyes-Martín