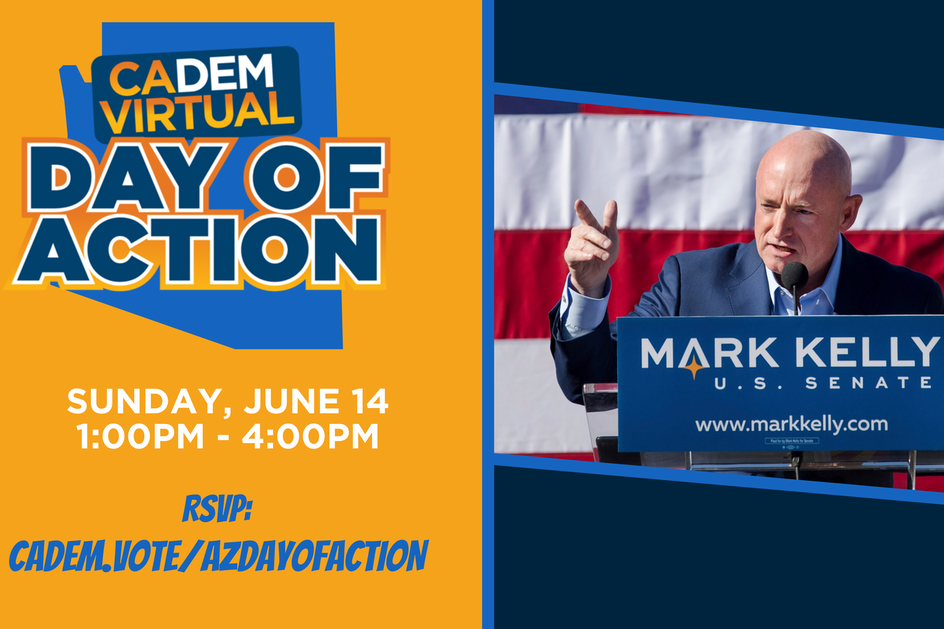 You are invited to join the CA Democratic Party's Virtual Day of Action Sunday, June 14, at 1:00 p.m., to call voters in the important battleground state of Arizona. Californians are focusing on Democratic candidate Mark Kelly in Arizona, because this is one of the races where we are most likely to flip a Senate seat. And Kelly is a strong candidate.
This day of action will be kicked off with a Town Hall with CA Democratic Party Chair Rusty Hicks at 1:00 p.m. The virtual rally will be followed by an immediate action to make calls to voters in key Arizona districts.
Register here to receive the link to the Zoom meeting.
 Once you've submitted this form, please check your email for the link to the Zoom rally. When prompted, please indicate that you prefer the computerized dialer so that we can all learn about this new and exciting tool together.