Inauguration Day Demonstration




Santa Barbara


3:30 p.m., De La Guerra Plaza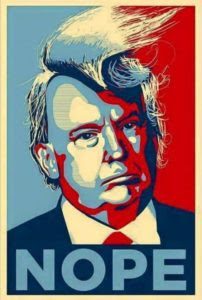 Many of you may be headed for L.A. or perhaps Washington for
larger protests this coming weekend, but if you're here in Santa
Barbara on Inauguration Day and are looking for a way to make
yourself heard, here are the details of an entirely community led
day of action.
The purpose of this demonstration is not only to show how many
people are against the Trump presidency, but also to get community
members plugged in to the many organizations/groups that are ready
to resist the coming administration by getting volunteers signed
up to help. To facilitate such volunteerism, tabling will be
available in De La Guerra Plaza throughout the SB Inauguration
Demonstration. To learn more, please see our

Invitation to



Participate

.
Basic Event Info:
When: Jan 20 (Friday), 3:30 p.m..
Where: De La Guerra Plaza
March Route: De La Guerra Plaza – to De La Guerra St. towards
State St. – right on State St. – March up State St. – right on
Anapamu – to County Administration Bldg. steps. Return to De La
Guerra Plaza in reverse route for speaker/artist program and
picnic in the plaza.
Objectives:
1. Peaceful demonstration/march
2. Peaceful assembly with tabling and speaker/artist program in
the plaza
3. Sign-up volunteers with organizations/groups resisting Trump
To table in the plaza, please fill out the

Table Application
Please share our volunteer form: Volunteer
Feel free to contact us with any questions or concerns.
inaugurationdaysb@gmail.com

or

(805) 335-1960